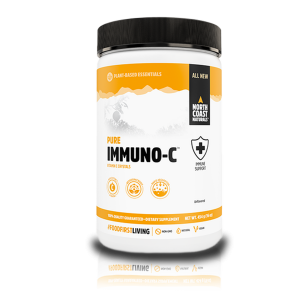 Vitamin C is the most well-known water-soluble antioxidant in use today. Antioxidant nutrients help boost normal support for a healthy immune system. As an antioxidant, Vitamin C can help maintain healthy tissues by significantly decreasing the adverse effects of free radicals. Elevated free radical levels are generated during times of physical and mental stress and also during normal metabolism. Vitamin C is also necessary for the production of collagen and connective tissue and is therefore important for skin, bone, and joint health.
Powerful antioxidant

Boosts essential immune support

Packed with high potency Vitamin C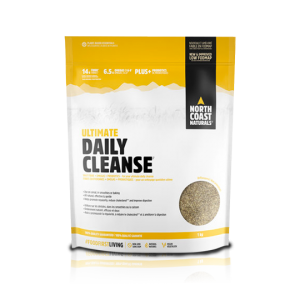 Most North Americans only consume half of the recommended daily fiber. Ultimate Daily Cleanse™ helps fill that void by providing 50% of your daily fibre intake from real, whole-food based sources. Although fiber is essential for one's health, choosing the right source, especially when you have gut issues, is critical.
Superior Fiber, EFA, Probiotic powder


For gentle daily fiber health & cleansing


Low FODMAP (easier on on the gastrointestinal tract)


Soy, dairy, wheat and gluten-free